Aluminum Foil Bag Packaging customizationWith other traditional packaging materials do not have the advantages, it is one of the packaging materials, but also plays a big role in the bag, it is more than other traditional packaging materials at a faster pace of development, the use of its use in many areas of life are used, then the use of a wide range of aluminum foil bag packaging We when how to do aseptic treatment? The following small series to share with you: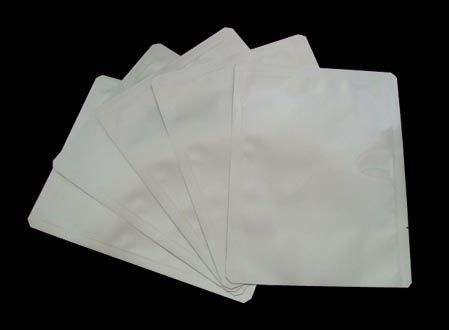 Aluminum foil bag is a major cause of two pollution of the product after sterilization, conventional chemical or physical disinfection methods damage the quality of packaging, microwave disinfection than conventional heating disinfection required temperature is low, the product quality will not have a great impact. As far as plastic packaging bag killing and sterilization technology is concerned, it is mainly aimed at sealed aluminum foil bags. Because this kind of killing sterilization is in the goods after packaging after the sterilization disinfection, generally do not use chemical methods. There are several main techniques for killing and sterilization:

 
1, hot-loading sterilization method
This is a kind of sterilization method that will heat up to 80~90℃ food or drink, store it hot in a heat aluminum foil bag, and seal it at high temperature or at a certain temperature. This treatment is mainly used in liquid foods with high acidity.
2, Cooking sterilization method
This method is mainly used in some less acidic foods, such as meat, fish, poultry, milk, eggs and so on. The sterilization temperature is generally 121 ℃ or 134 ℃. The method used is to heat the aluminum foil bag (cooking bag) in a high-pressure closed container with steam or pressurized water. According to the different conditions of cooking bags in sterilization can be divided into static heating sterilization and rotary heating sterilization and so on. Pressurized high temperature sterilization according to the use of different heating media, but also can be divided into saturated steam sterilization, air pressurized steam sterilization and pressurized water sterilization. At present, the use of a wide range of saturated steam sterilization, because the cost of this method is economical and reasonable, humidity control is convenient.
3, UV sterilization
Aluminum foil bags can also be sterilized by high-efficiency ultraviolet light after packaging food or beverages. When adopting this method, the intensity and time of ultraviolet radiation are determined depending on the size of the bag and the amount of content.